When I was deciding to come back to the blog I was looking through all the blogging memes that the blogs I read follow. I had done Book Beginnings and The Friday 56 a handful of times, but over at
Mixed Book Bag
, JC merged them together and I really like that idea. So borrowing from her I'm going to start linking up to both Book Beginnings on Friday from
Rose City Reader
and The Friday 56 with
Freda's Voice
.
This week I'm reading:
Artemis
by Andy Weir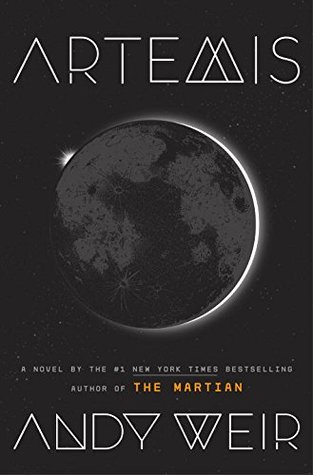 I bounded over the gray, dusty terrain toward the huge dome of Conrad Bubble. Its airlock, ringed with red lights, stood distressingly far away.
I smacked him on the back of the head and he jerked away from the microscope. He smiled like a child seeing a beloved aunt. "Oh! Hi, Jazz! What's up?"
So far I'm enjoying the game!