When I was deciding to come back to the blog I was looking through all the blogging memes that the blogs I read follow. I had done Book Beginnings and The Friday 56 a handful of times, but over at
Mixed Book Bag
, JC merged them together and I really like that idea. So borrowing from her I'm going to start linking up to both Book Beginnings on Friday from
Rose City Reader
and The Friday 56 with
Freda's Voice
.
This week I'm reading:
Before We Were Yours
by Lisa Wingate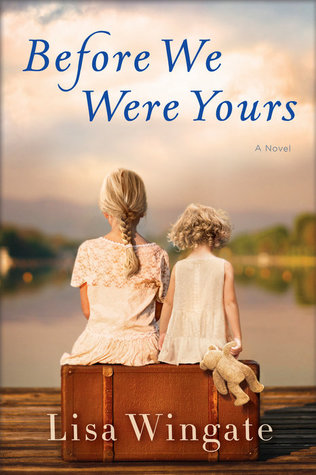 Prelude
Baltimore, Maryland
August 3, 1939
My story beings on a sweltering August night, in a place I will never set eyes upon again.
"Why ain't you got a mama?" Camellia asks as she finishes the last of a hoecake that's just a little bit burnt on the edges.
This is my book club selection for the month. I like the social aspect of the book club, so I'm reading the book, but I wasn't thrilled with the synopsis. I just started it and I really like the writing, hopefully it's a good read.